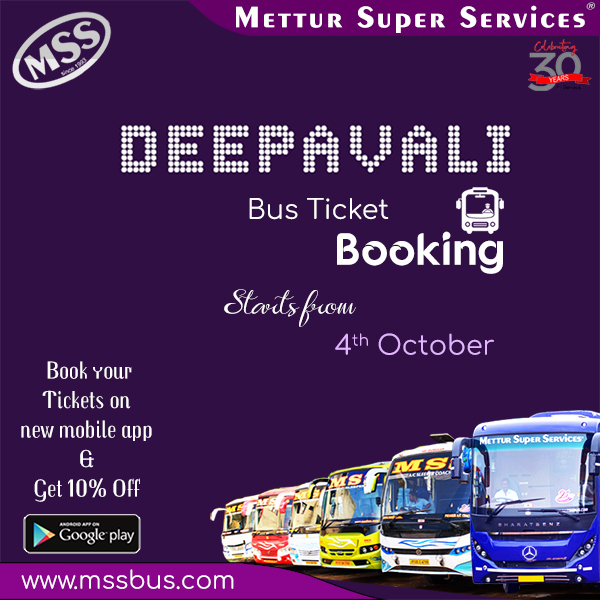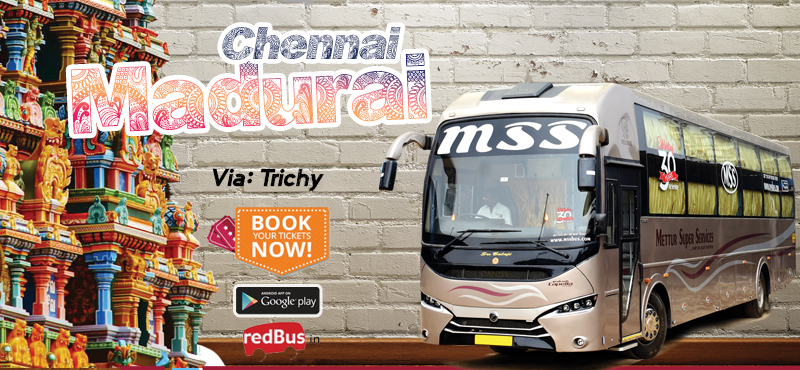 Book your ticket with confidence
Why Choose
MSS
24 years in transport industry, started with 2 buses from Chennai to Mettur now reached 40 buses operating to multiple destinations from Chennaihaving served more than 20 million passengers and counting, our packages and parcel services handled transit of more than 400 tonnes and are working sincerely to exceed our past achievements.
Book Now
Friendly Service

Exclusive features on mobile App service Bus Tracking - Track your bus with our 'Track My Bus' feature and know the exact location in real-time. Online Help Desk Service- We put our experience and relationships to good use and are available to Solve your travel issues.

Read More

Safely

MSS Bus employees full time "Service Excellence" Employees. Bus drivers are professionally trained in all areas of safety, must undergo random drug and alcohol testing, and are evaluated regularly on performance. MssBus serving safely service to our Customers.

Read More

Easy Reach

Save your time as well as energy to a great extent with easy Reach. As well as Mss Parsel Services to provide good services and Easy Reach to our Customers.

Read More
Bus
Routes
Chennai to Coimbatore
Chennai to Erode
Chennai to Salem
Chennai to Dharmapuri
Chennai to Gobi
Chennai to Hosur
Chennai to Bangalore
Chennai to Nagercovil
Chennai to Tirunelveli
Chennai to Tirupur
Chennai to Bhavani
Chennai to Mettur
Banglore to Madurai
Banglore to Dindigul
Banglore to Tirunelveli
Banglore to Nagercoil
Banglore to Salem
Banglore to Erode View More

Highly recommended by our customers
I had joined Metur Super Services from travel mssbus.com and really I appericiate the services and arrangements done by mssbus travels I hope in future I will prefer to go with mssbus travels The cruise experience is ultimate
PRAVEEN
Highly recommended by our clients
This is my 3rd year of experience with Travel Metur Super Services and like every time, Travel mss exceeded their service quality. I would like to thank Service for customer handling quality, patience and manners in dealings. Must appreciate it's professionalism which instill trust in customers during negotiation period.
Karthikeyan
Highly recommended by our customers
Mss manager Dear sir, Once again my sincere thanks for your great and prompt service during our happy journey in your travels. As service part /timing part are so good.
Marimuthu Pandian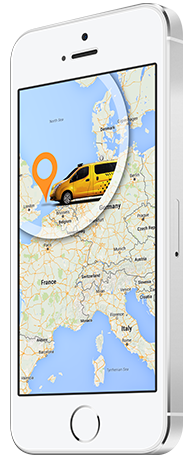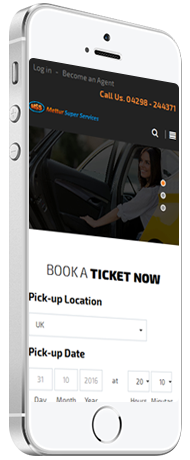 Now Mobile App
Now, you can book your tickets on-to-go on your Android phones anywhere any time. Making an Easy Booking and get discount on all bookings through Mobile App! So what are you waiting for? Download the App now and start booking your tickets! It's free, easy, and smart
Search MSS bus on Android Play Store

Where's My Bus
Track my bus feature enables our on-the-go customers and their families to keep track of the bus location. You can track your bus on a map and use the information to plan your commute to the boarding point and to get off at the right stop. Family members and friends can also check the bus location to coordinate pick-ups and rest assured about your safety.
Bus operators use this feature to share any delay in bus schedule and which are instantly shared with you. A win- win for all, it's the smarter way to travel!
Track your Bus
Nov 4, 2016
MSS Proudly Launch Next Services
Bangalore to Madurai:
Now you, plan your Travel Bangalore to Madurai to make your journey safely and comfortable through MSSBUS Service. MSSBUS Service proudly launching our new services as soon as in this Route. {+}
Oct 26, 2016
MSS Happy to Launch Mobile App for Making an Easy Booking:
Now, you can book your tickets on-to-go on your Android phones anywhere any time. And get discount on all bookings through Mobile App! So what are you waiting for? Download the App now and start booking your tickets! It's free, easy, and smart

By Ravi
Oct 2, 2016
Here is the best way to collect your Bus
Speeding and minor offences are fine and will not incur any additional fee's. any other offences should be checked with our reservations urna nibh ut, etiam libero nisl, in magna fusce in feugia.... {+}

By Sairam
About MSS
Mettur Super Service (mss) is the dynamic coach city service which will offer not just the journey but it will offer an unforgettable pleasant experience...{+}
Locate Us
Head Office
Mettur Super Services
9/29, Square market,
Mettur Dam - 636401
Phone : 04298-297784, 9443312374